eBreeze ERP Platform for eGovernance
BRIEF
* Paperless office eGov Application which is been used by National Productivity Secretariate and Western Province Agriculture Ministry (Modules and Customizations has differed but the base platform for both projects remained the same.) * This Application provides an HR Management System, Inventory Control System, Transport Management, Digit al Document Management System

* Developed Using Java EE, Hybernate, Bootstrap, JavaScript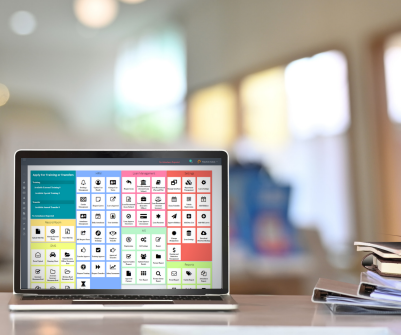 Nanobotz has been developing the eGovernment ERP application under the name 'eBreeze Paperless Office' started the project together with the Guidance of the National Productivity Secretariate in 2015. The ERP was introduced to the National Housing Development Authority and then to the Agriculture Ministry in Western Province in the following years, with many more new updates and features requested by employees and the administration. Initially, the project was supposed to be introduced to the Western Provincial Council after running a pilot project at the Agriculture Ministry, which was a success.
Through a lot of hardship at the Ministry on a meagre budget, We went ahead and still completed the app and managed to mitigate almost everything the ministry employees hated about working using a system. 
Lots of stories and experiences here, but the gist of it that I wanted to let you know is that;
Using the system, we eliminated missing letters and reports, which was often the case there for, no missing files or letters. 

Almost all expenses can be uploaded ( the receipts of expenses) after using the budget so that the administration can look into finance on projects. 

Employees reduced time spent on completing daily tasks because the Secretary could question the employees if a file is delayed and see where the file is at and what the employees have done on the file to complete it. 

Large scale stock imbalances and the missing stock were a significant issue. Now all movement of goods is accounted for. 

HR Management Automatically updates Employee Profiles with their attendance rate as a KPI, Efficiency, Training they have received. And can be updated with Educational qualifications and other talents so that the administrators can utilize their abilities instead of paying third parties.

Workers were able to request leaves and plan their leaves from anywhere at any time on their mobiles; employees loved this feature, although they didn't like the other components.

All attendance was synchronized automatically, so the attendance officer only had to check and sign off on it. We manufactured the fingerprint machine ourselves in Sri Lanka, so we added all the features we needed.
Human Resource Management